Deep Black Stoneware Bowl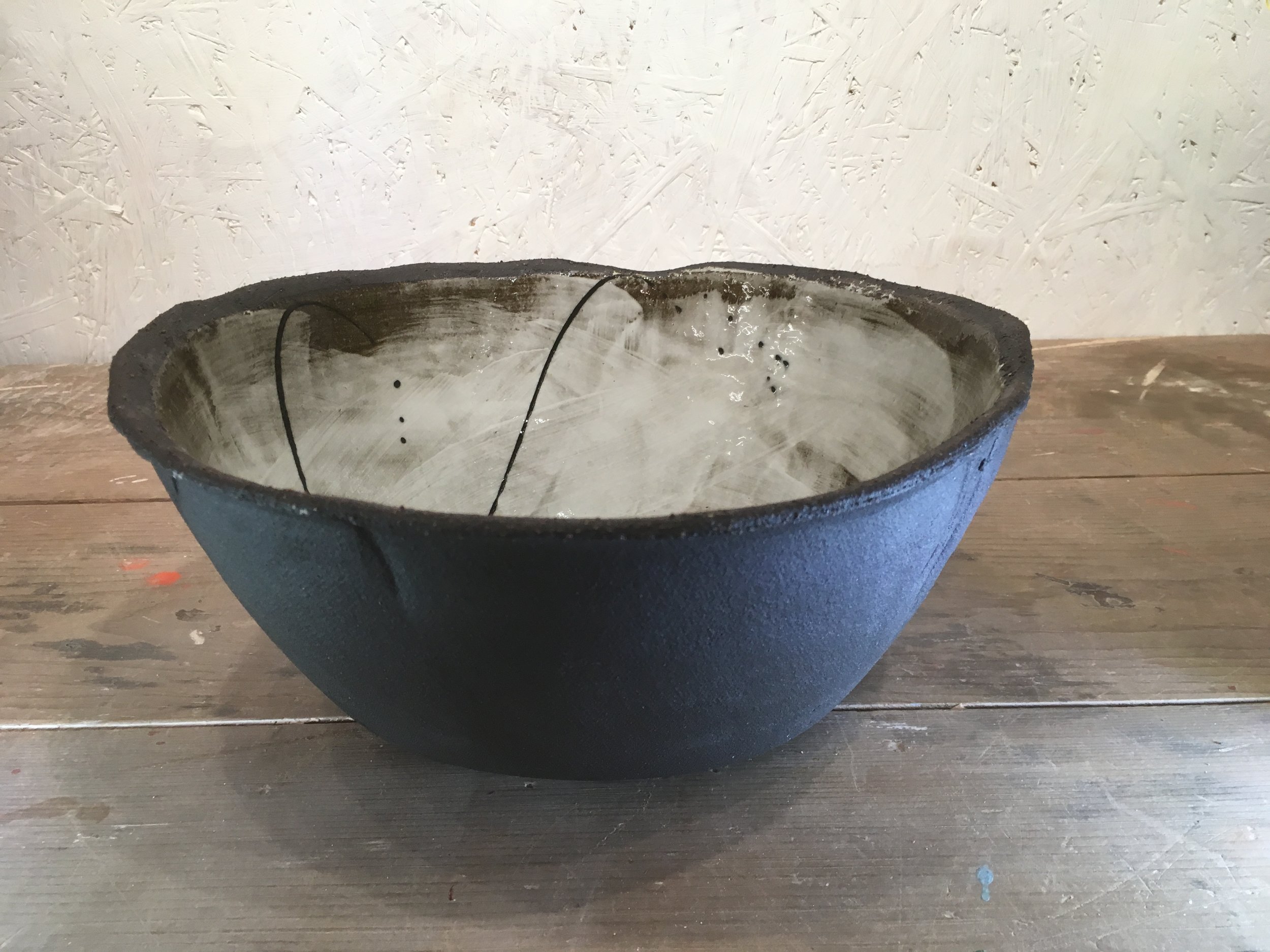 Deep Black Stoneware Bowl
Black stoneware bowl moulded & unglazed on the outside. Decorated on the inside with white & black slips, then clear glaze.
Inspiration: Black rocks with white veins on the North West coast of Scotland.
I hand-build all of my ceramics in my pottery & decorate with food safe glazes and slips.