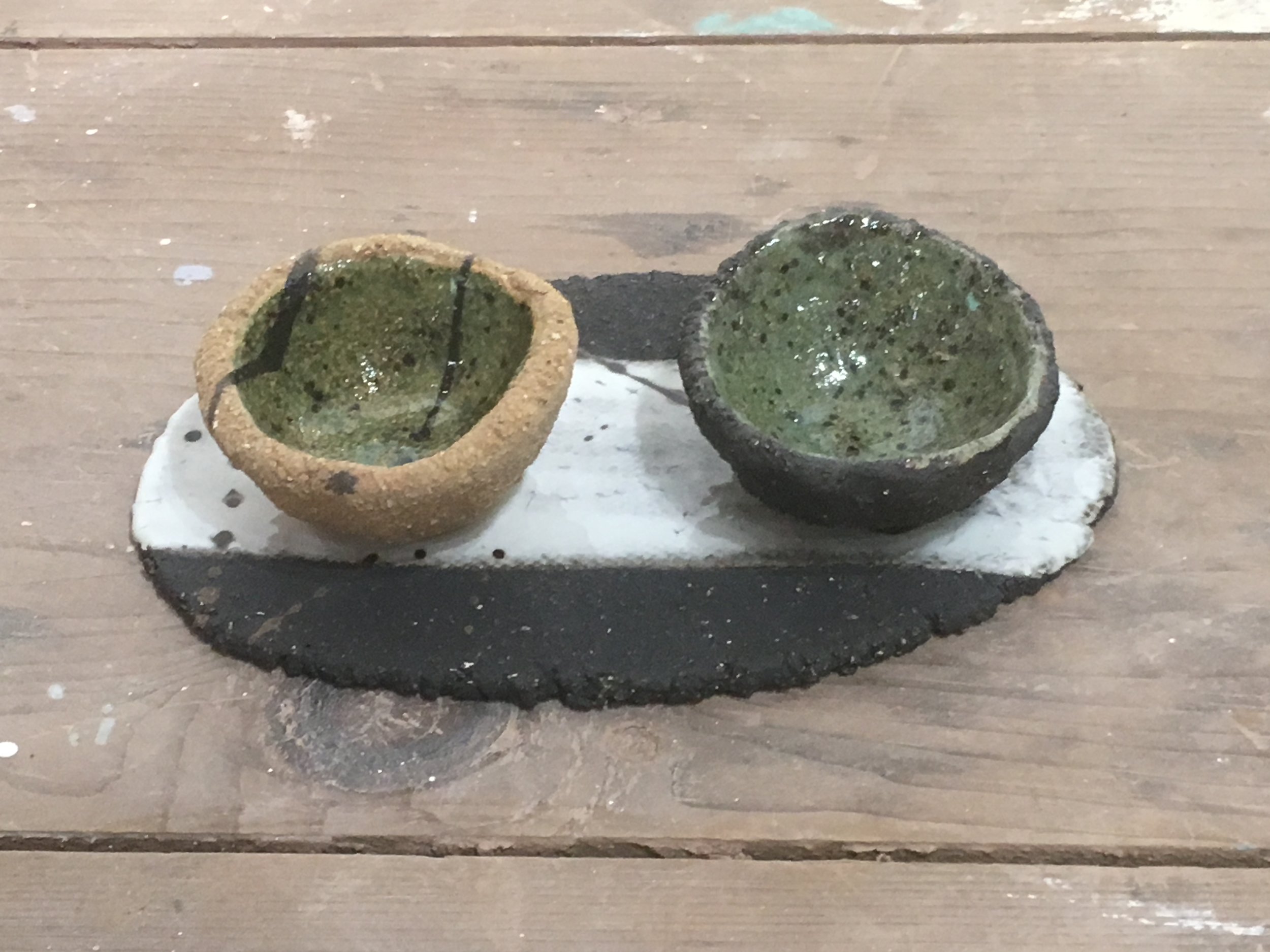 Salt & Pepper
Chunky black stoneware clay & pale clay decorated with white, green & black slips and clear glaze. The saucer can be used as a plate on it's own, to sit the pots on or to put over the pots.
Pots approx 2.5cm diameter. Saucer approx 16cm x 10cm
Inspiration: Black rocks with green lichen & white sand.
I hand-build all of my ceramics in my pottery & decorate with food safe glazes and slips.